Let me give you the top 10 things to do in Boracay so you can have the most memorable trip on this side of Philippine archipelago.
1.  Water sports.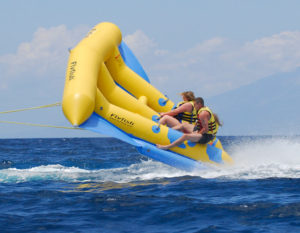 Boracay is synonymous to beach hence you expect that most of your activities will be water-based. You can enjoy Underwater helmet diving, scuba dive and free diving. Correspondingly, there are over 15 dive sites for these activities. Moreover, if you want to have an eye-view of the beach, you can try Parasailing. However, if your adrenaline will not cooperate up high, you can do the Paraw sailing instead where you can sit on the outrigger of a local sailboat. While all these sports are fun, one awesome thing to do is to ride the Fly Fish where this big inflatable raft is pulled by a speedboat at a high speed. You can check with your hotel the prices of these activities to be sure of what activities are within your budget.
2.  Cliff diving.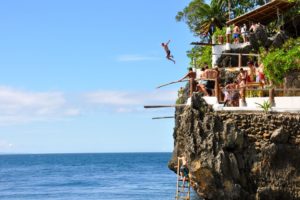 There is Ariel's Point where extreme sports enthusiasts can try indeed! This offers 5 diving boards with different heights ranging from 3 meters up to 15 meters. In detail, check this site:
3.  Island hopping.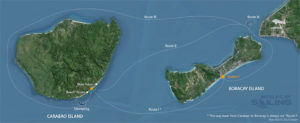 Boracay is surrounded by islands where you can explore via group or private tour. You can check which beaches you want to see and do some activities on this link:
4.  Boracay Pub Crawl.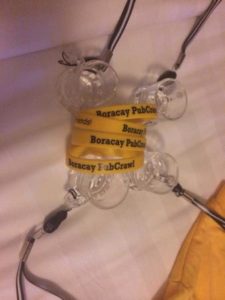 For nightlife, this one is haven. You can go bar-hopping and meet new friends or simply drink, listen and dance to the streetbeat of the night. You might even bump to local artists and make your night more memorable!
5.  Food feasting.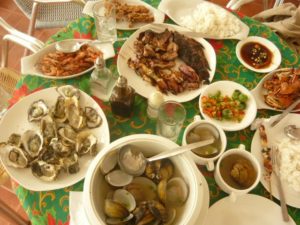 To have that energy boost, indulge yourself to a food trip! Boracay offers local and international cuisines, whichever your tongue craves. Of course, the island is teeming with seafoods which is irresistible. Sorry for those who have allergy but secure your medicines if you know you can't control yourself.
More exciting things to do in Boracay
6.  Zipline.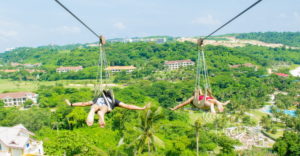 If you want to feel like Superman or Superwoman for the day, go and try this Zipline. You'll be able to get a glimpse of the green landscape and the beach on your right view.
7.  Massage.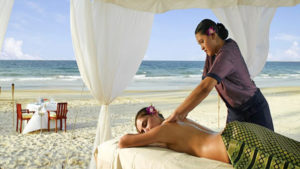 After having fun all day, you can have all those body sores relieved by having a massage. You can have it along the beach or you can get it inside a spa. Comparatively, the difference depends on your budget.
8.  Sunset watching.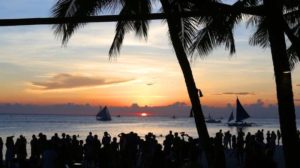 If you have your partner with you and you feel like ending your day in a romantic mood, get into watching the sun sets. There are places around Boracay where you can have the best view.
9.  Mainland adventure tour.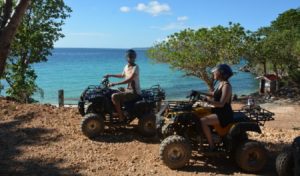 If you want to immerse deeper to nature trip, you can take a day trip for this. A jungle area next to a river will be your spot and you can trek to the surrounding area.
10.  Mermaid-guising.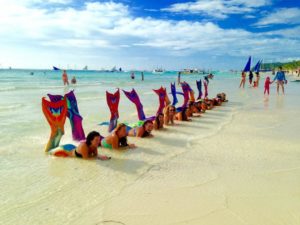 If you ever dream of being a mermaid and wondering how to swim, this activity is made for you. You should have a photoshoot to capture the moment!
Though there are far more activities you can do, I hope this list will give you more fun! Enjoy the top 10 things to do in Boracay and surely, you will be amazed at what this little paradise can offer!